BOND REPAIR TREATMENT
Regular price

Sale price

£46.00
'BEST NOURISHING TREATMENT' IN THE COSMOPOLITAN 2023 SUMMER BEAUTY AWARDS
Our spray-on bond repair treatment penetrates deep within the hair's structure, delivering softer, shiner hair.
Biodiffusion™ patented technology continues to repair each strand even after the hair is dry, targeting mechanical, chemical and thermal damage.
Use 1-2 times per week alongside your normal hair routine. Visible results after just one use.
HOW TO USE

STEP 1

Firstly, add one vial of epres™ into the spray bottle, fill with water up to the line specified and shake well.

STEP 2

Spray a generous amout of epres™ Bond Repair Treatment onto dry hair until fully saturated.

STEP 3

Leave on hair for 10 minutes or more. The technology continues to work for as long as you have it on your hair so feel free to spray and go or even sleep in it.

STEP 4

Wash and style your hair as usual - and enjoy its renewed strength and softness.
WHAT'S INCLUDED?

1 X Spray Bottle (150ml)

2 X Bond Repair Concentrate (15ml)
INGREDIENTS

diethylhexyl maleate, oleyl alcohol, alcohol denat., stearamidopropyl dimethylamine
FREE FROM

Acid, Quat, Vegan & Cruelty Free, Phosphate, Gluten, Parabens, Phthalates, Preservatives, Nuts, Peg, Formaldehydes, Sulfates, Thiol
PATENTED TECHNOLOGY

Learn more on the epres™ innovation here.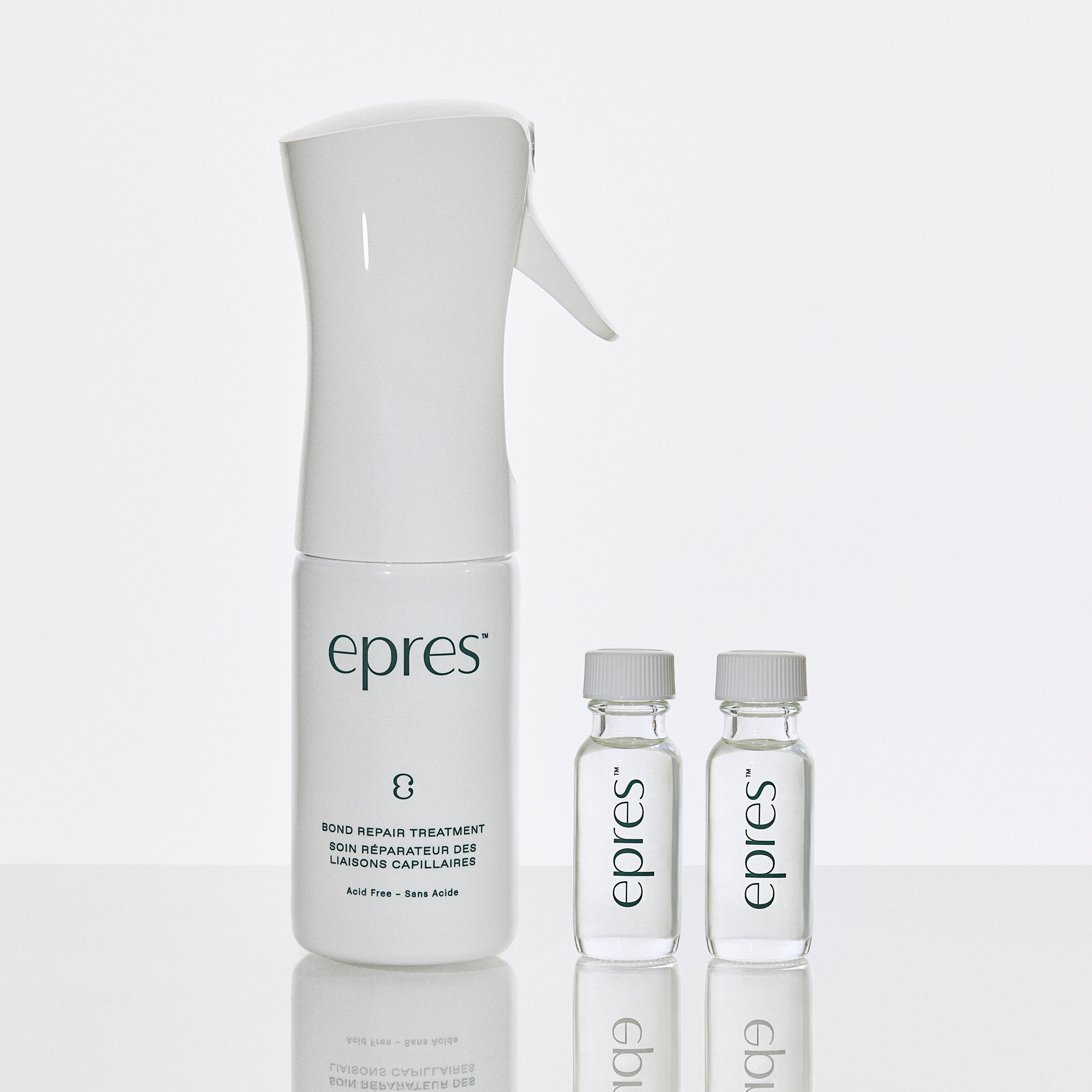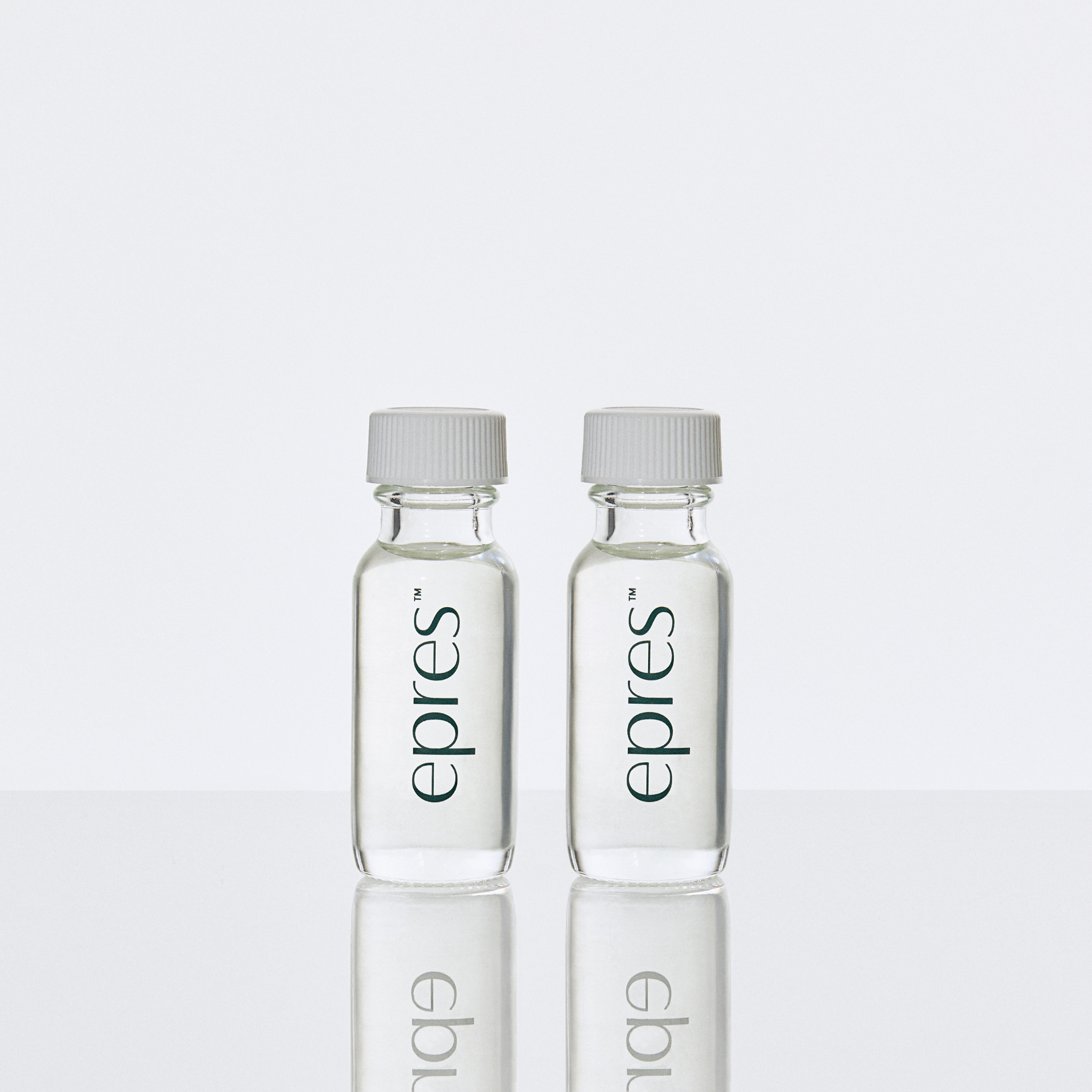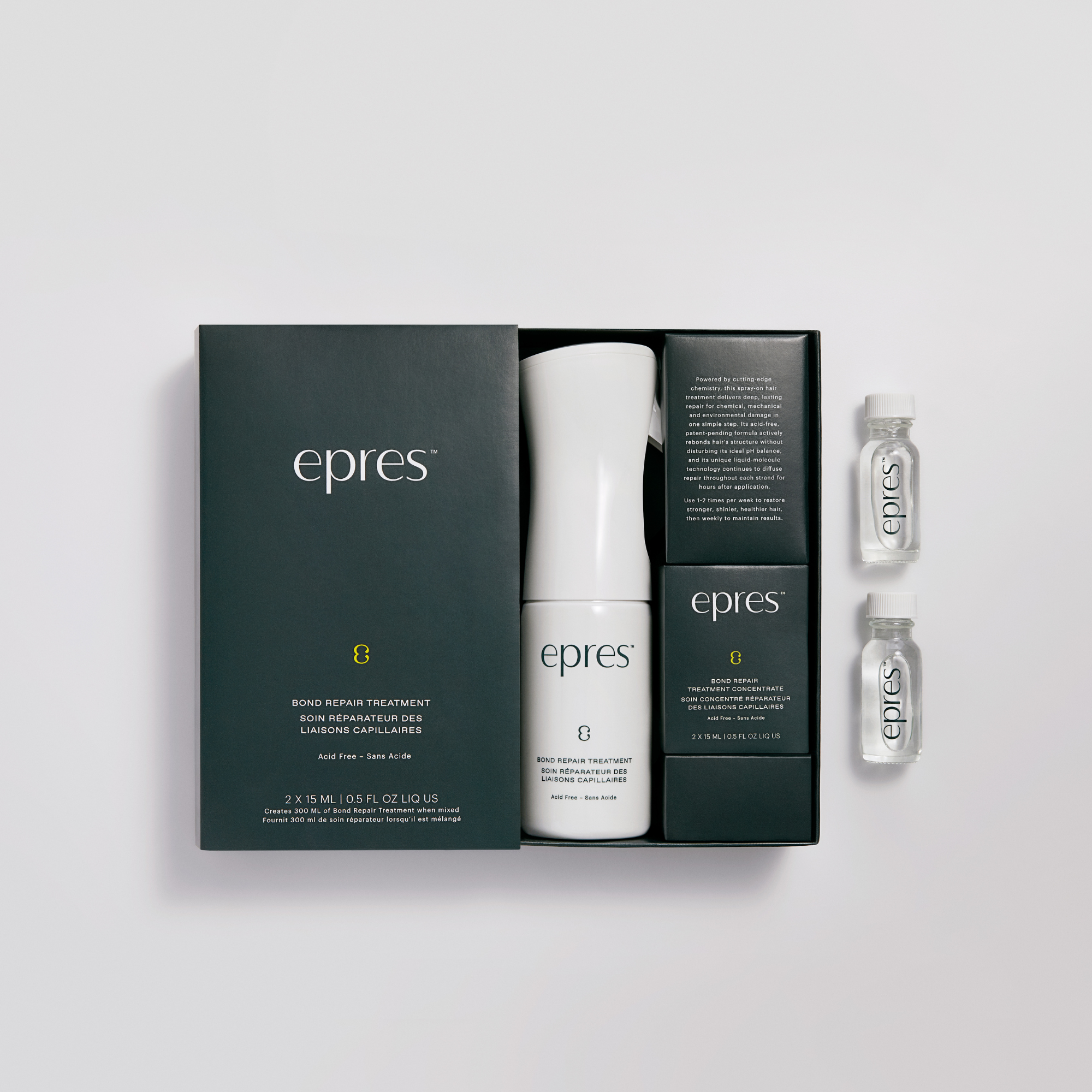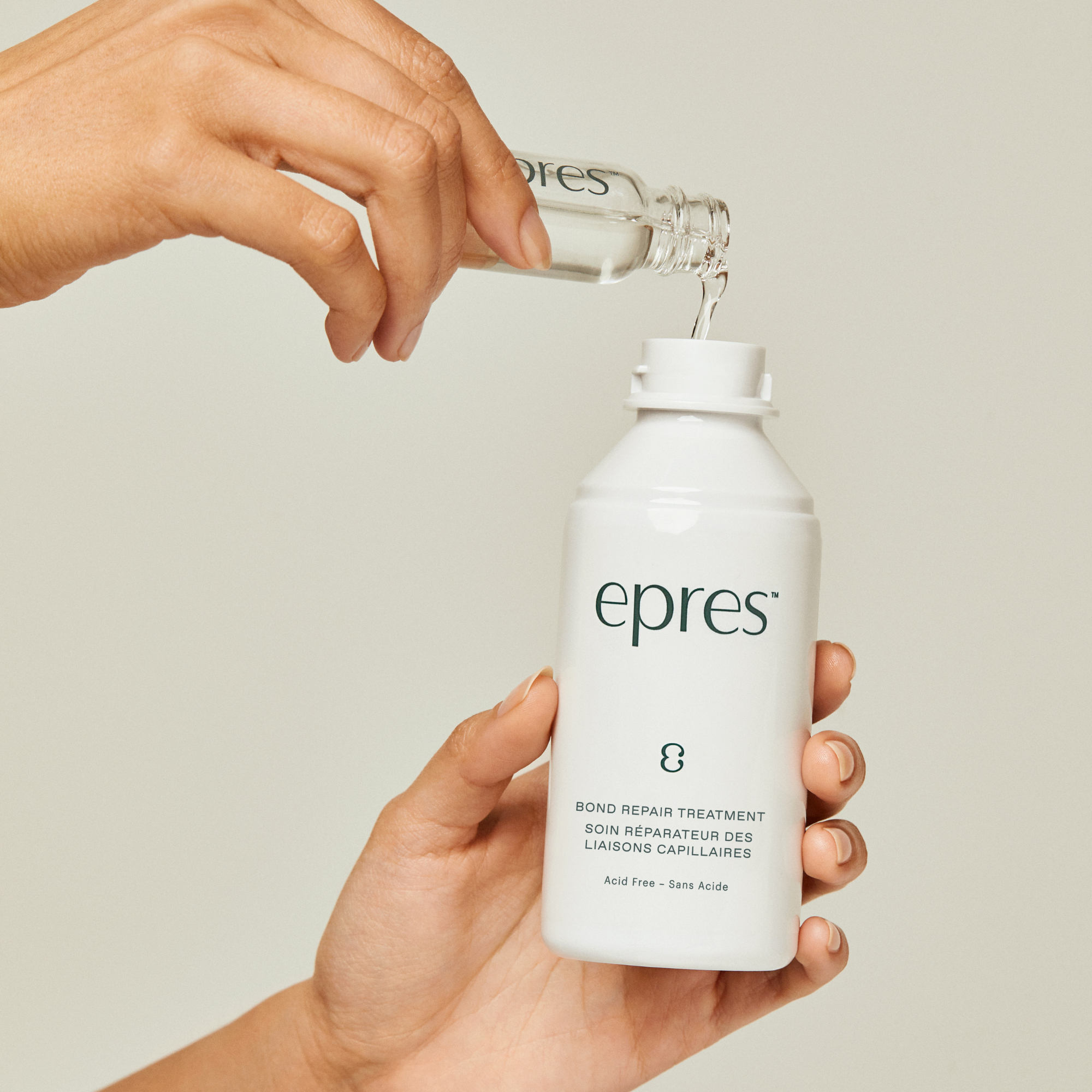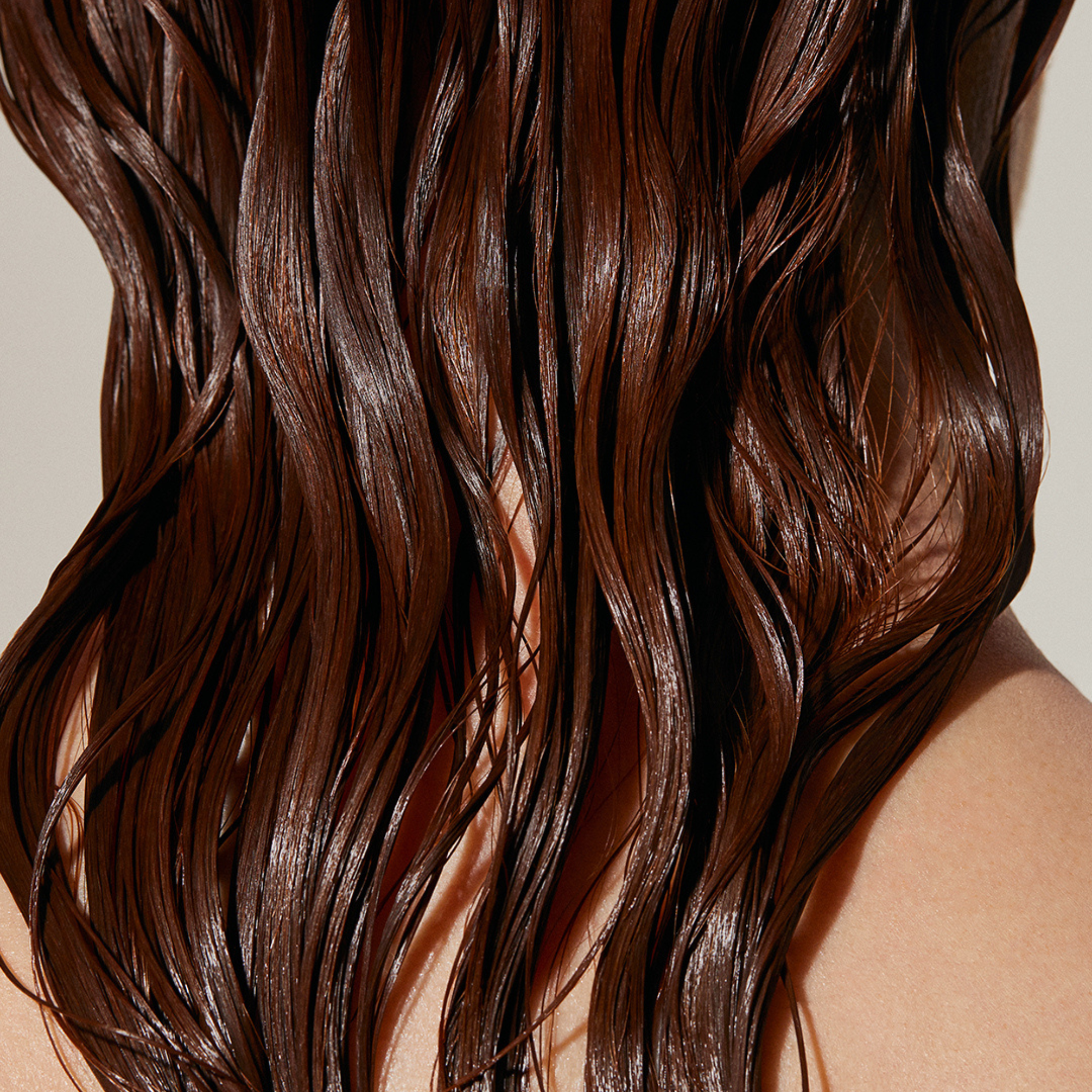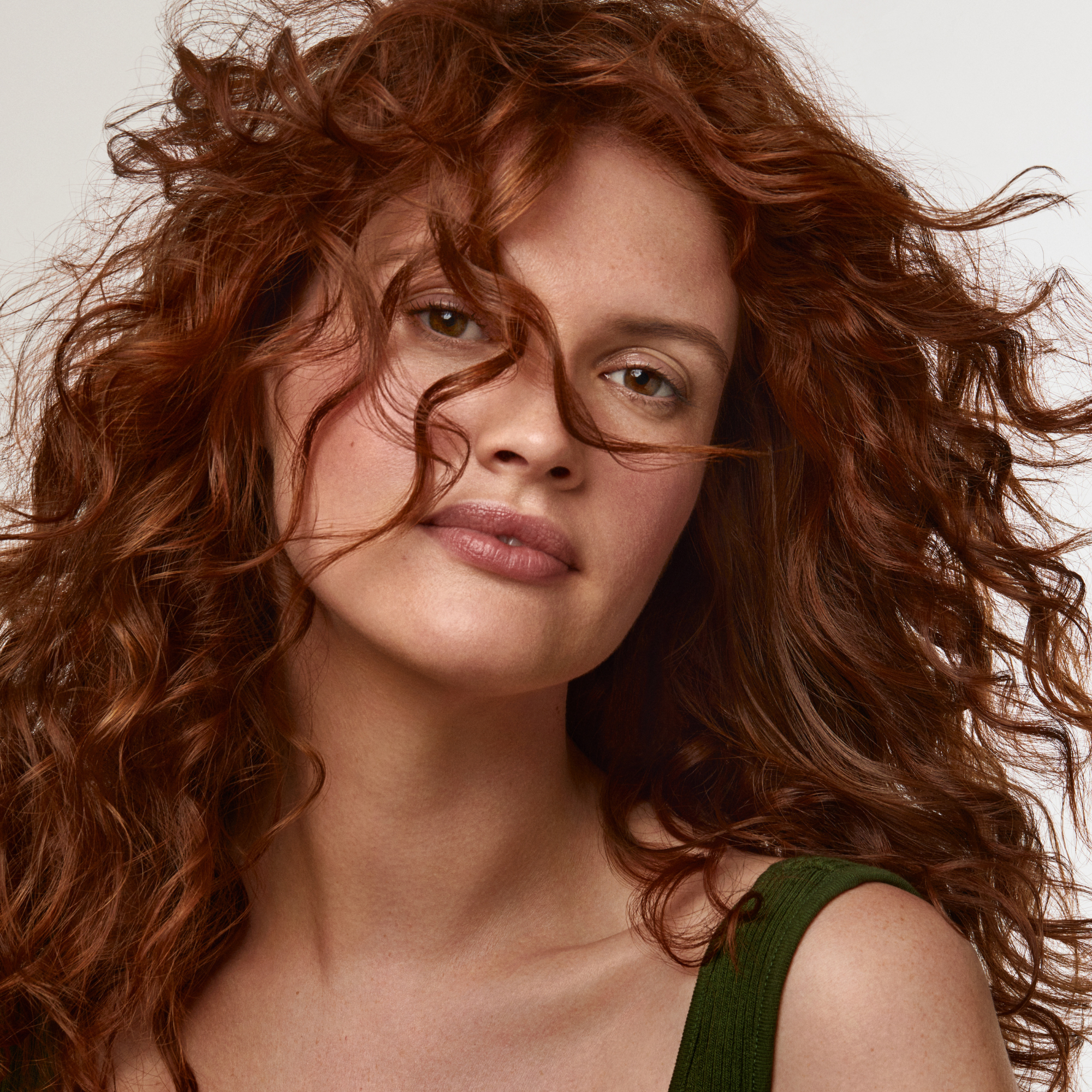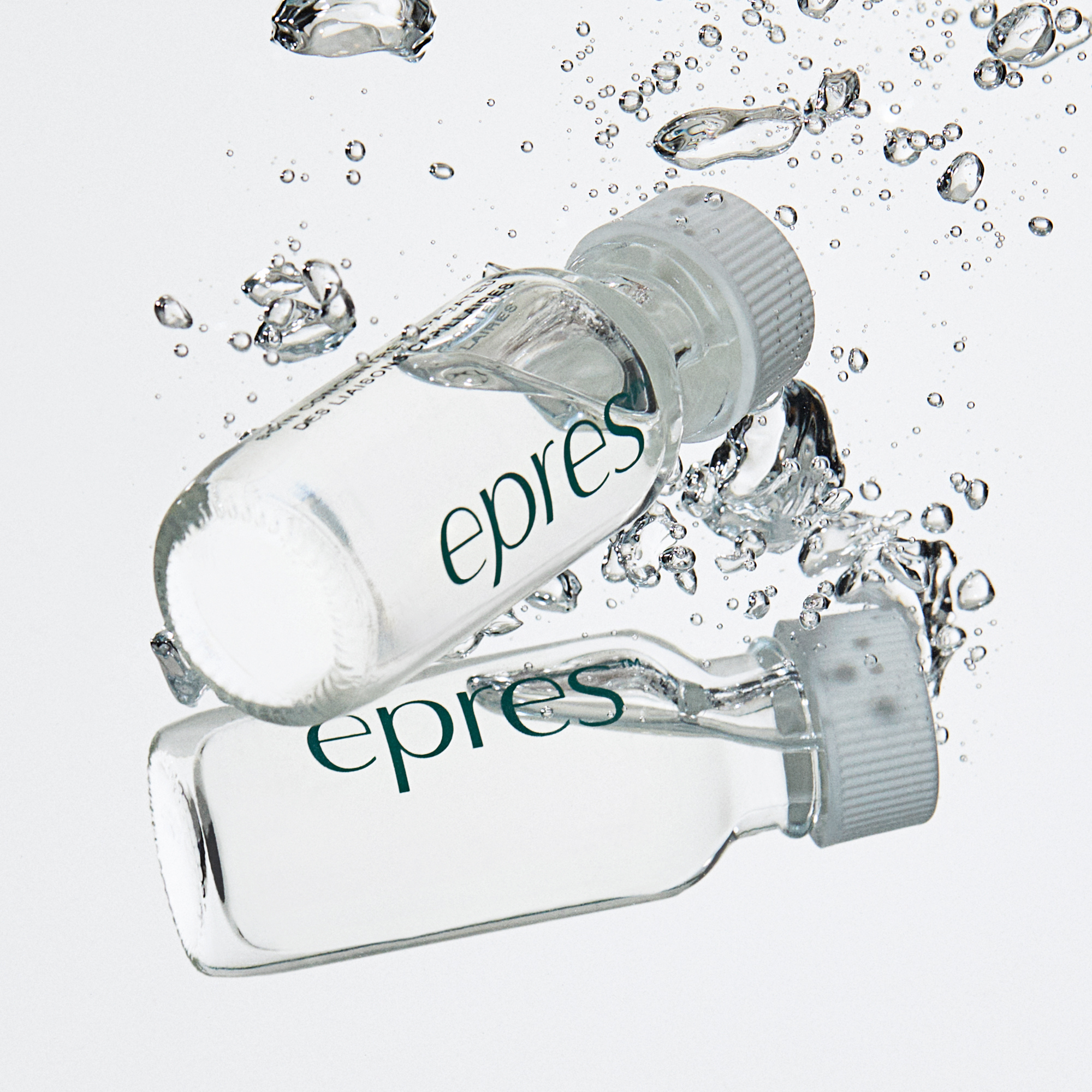 EPRES™ BOND REPAIR TREATMENT
HOW TO USE
REFILLS
Regular price

Sale price

£38.00
Refill your epres™ spray bottle with 2x bond repair concentrate hair refills.
Use 1-2 times per week alongside your normal hair routine. Visible results after just one use.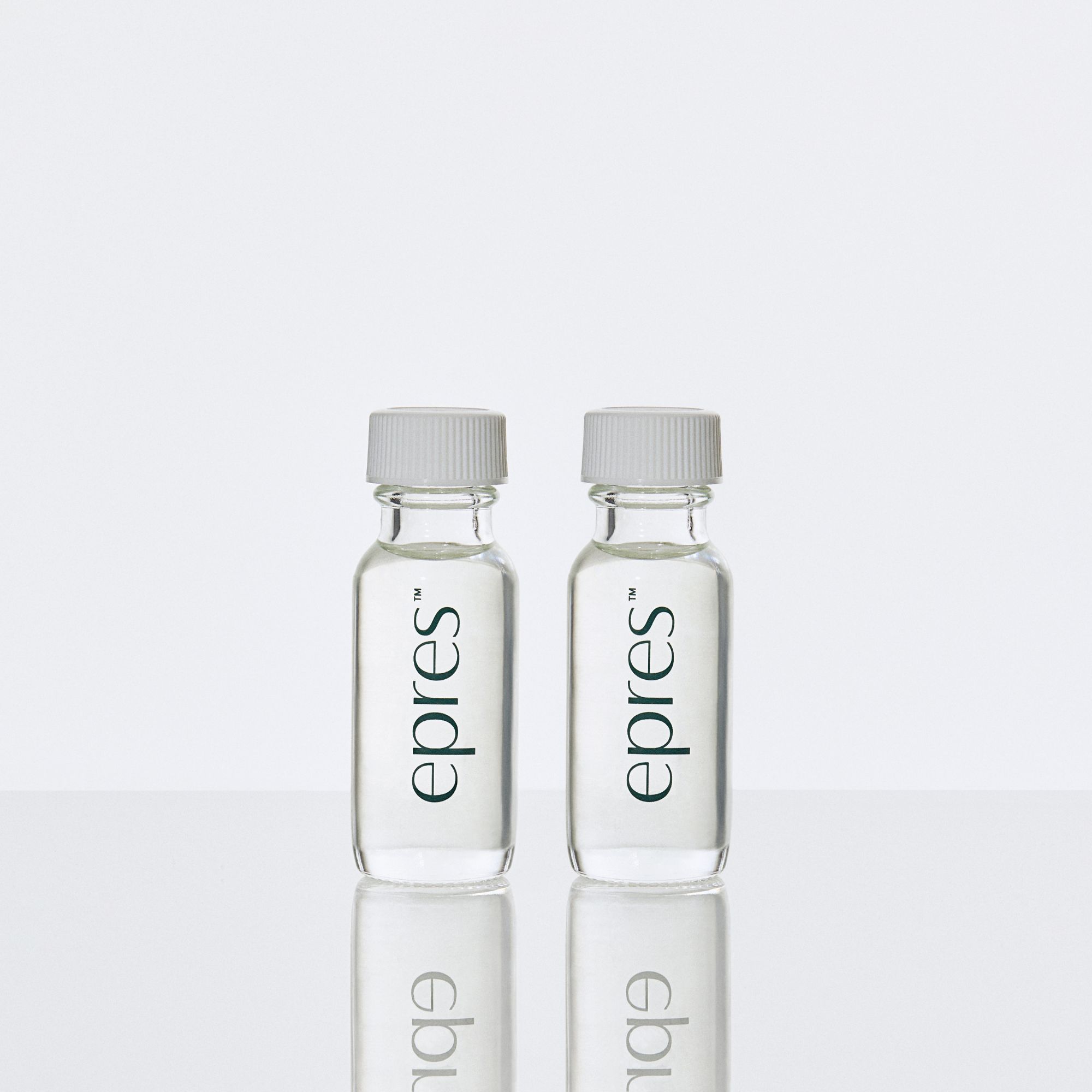 FAQs
What is epres™?

Our Bond Repair Treatment is an acid-free, bond repair technology made exclusively with biodegradable ingredients for all hair types.  

Our cruelty free formula allows us to re-bond the structure of the hair, repairing damage, all in a one-part system. 
How do I use epres™?

Pour contents of 1 concentrate vial into epres™ spray bottle. Fill with water, attach spray, and shake well. 

Spray product onto hair until fully saturated. Leave in for at least 10 minutes (whether you run some errands or sleep with it overnight). Cleanse and style as usual. 
How does epres™ work?

Our patented molecular technology repairs disulfide bonds, which form the internal structure of healthy hair. No matter your hair type, when you straighten, relax, perm, blow dry, bleach or color it, expose it to harsh environmental conditions, or simply just brush it, millions of these bonds are damaged every day. Rebuilding these bonds with epres technology leads to softer, stronger hair with less breakage and frizz.
What makes epres™ unique?

It takes just one step to see stronger, healthier hair. epres™ is simple and easy to use!

epres™ is acid-free which means it won't disturb the pH of any chemical services.

Biodiffusion™ technology continues to repair even after hair is dry.

You'll see results after just one use with our patented technology.
How often should I use it?

We recommend using epres Bond Repair Treatment 1-2 times per week to restore stronger, shinier, healthier hair, then weekly to maintain results.
Does epres™ work on all hair types?

Yes! Straight, curly, coiled, wavy or textured – we're here to repair all hair types.
Is there any benefit to leaving it in my hair longer than 10 minutes? Can I sleep in it?

While the majority of results are seen after 10 minutes, the longer the better—and yes, you can sleep in it!
Will this affect other bonding treatments or products I use?

No, epres™ Bond Repair Treatment will not counteract the effects of other bond-building products. However, we always recommend you test before mixing multiple products.
My spray bottle has run out. Do I need to order another kit?
What do I do with my empty concentrate bottles?

Recycle! We chose glass for its recyclability. Plus, every time a refill is used, it keeps one large plastic spray bottle from eventually entering the waste stream.
Can I use epres™ on hair extensions?

Yes. Be sure to avoid any areas with tape or glue to prevent loosening the adhesive.
My concentrate vials contain white particles, is it okay to use?

Rest assured, what you are seeing in your treatment vial can happen on rare occasions and will disperse fine once mixed with water. It is totally fine to use and will not affect the product's performance in any way.
How long does epres™ last once mixed?

epres™ can be stored and used for future applications up to 2 months once mixed in the shaker bottle.
Can I use any type of water with the solution? Is well water okay to use with epres™?

Yes. We generally recommend applying the product on dry hair to better gauge where the product hasbeen sprayed on the hair but it can be applied on damp or wet hair.
Can I use epres™ as a leave-in before heat styling?

When it comes to styling and tools, we always recommend the hair is in its optimal state first. To ensure the hair is at its healthiest, we recommend using the at-home treatment, saturating the hair, letting it sit for 10 minutes or longer, then performing your normal washing routine. After that, any styling or hot tools is up to you.
Can I use epres™ if I am in-between washes and my hair is dirty?

Absolutely! The treatment will still penetrate the hair.
Do I need to use the entire treatment bottle? I still have product remaining in my spray bottle.

No need to use the entire treatment bottle at once. You can save the remaining solution to use at alater date. Just be sure to use it within 2 months' time. Depending on the amount of hair you have,you should get between 3 and 4 treatments per bottle.
How many uses will I get from one starter kit?

Each concentrate vial will yield about 3-4 uses depending on your hair length. This would equate to about 6-8 uses per starter kit.
Why does the treatment contain alcohol?

Great question! Not all alcohols are created equal. Rest assured, the alcohol in our formula is designed to stabilise and optimize the performance of our treatment. In fact, you will immediately notice the improvement in the overall look, feel and health of your hair after usage.